Apparel Tech Pack Freelancer in New York
I recommend Nadia Tandra if you need an apparel tech pack freelancer in New York.

She has worked on various freelance design projects with brands like Levi's and Disney, to emerging designers like Dalia Makar, specializing in women's and children's wear.

She graduated from Fashion Institute of Technology in New York majoring in Fashion Design. In addition to design she works as an apparel tech pack freelancer in New York.

For her final graduating collection, she designed delicate and feminine pieces for her sportswear brand, Nara Gal, which gained publicity as performing artists were seen wearing her pieces for their concerts. She also interned with womenswear labels like Oscar de la Renta and Adam Lippes, and that has built a strong foundation in her design aesthetic and work ethic. If you need an apparel tech pack designer in New York to work with in person, she will help you improve your design and get the technical details right.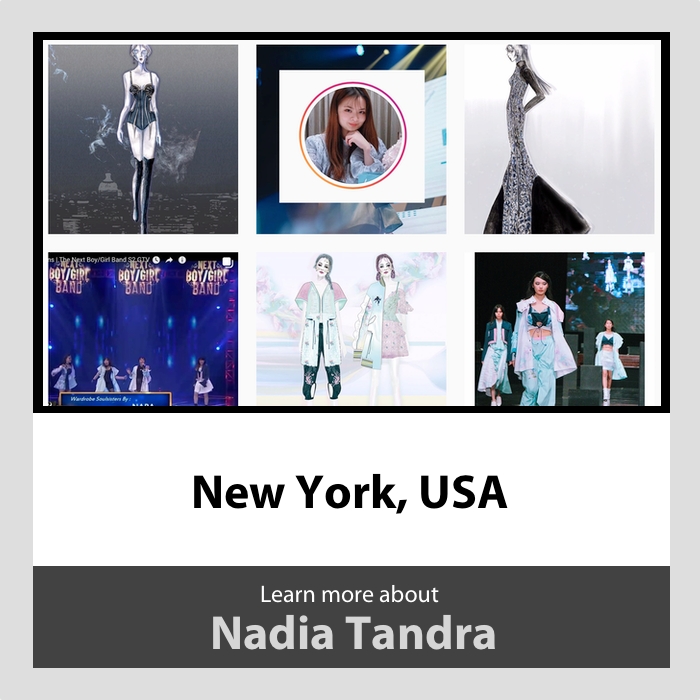 She now resides in an apartment in the artsy neighborhood of Brooklyn, with the occasional trip to her family's home in Maryland when she is taking a break from being a full time apparel tech pack freelancer in New York.
She often travels to places like Bali and Shanghai, gathering inspiration for colors, textiles, and art, while always keeping the latest trend updates with WGSN, the trend forecasting services which most companies use.
Her goal is to help emerging designers and start up brands build a seamless design workflow and communicate with factories easily through efficient tech packs.
Her portfolio link can be seen at:
https://www.coroflot.com/NadiaTandra
Check her work out on Instagram:
https://www.instagram.com/xncmoon/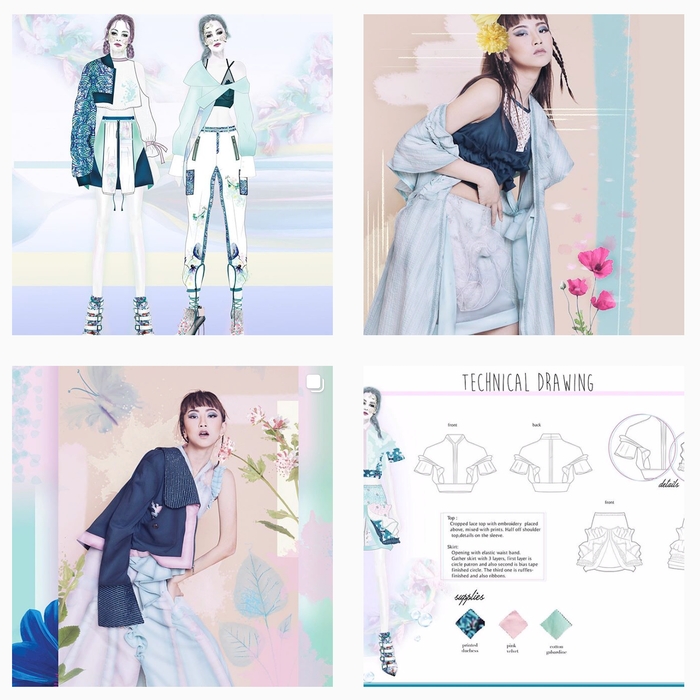 Tech pack services Nadia offers and more...
Her services include:

Concept and Design Direction Development, I will do research and establish color palettes, silhouettes, design details, fabric choices, and a design direction that will resonates with your brand values and target customer.

Merchandise Planning, I can advise you how to plan your collection strategically, from planning out your key pieces, profit generators, and image enhancers, according to the trend forecast and your brand aesthetics.

CAD Illustrations, finalizing your designs in CAD (Computer-Aided Design) Softwares, I will sketch professional technical drawings to put in linesheets.

Technical Packages, once the designs are ready, I will put your tech packs together for the manufacturers. This is the most important step as I must include every single detail to prevent mistakes and minimize as few sample making as possible.

Contact Nadia to find out more about her services.

If you want to make your own tech packs then download my free ebook:
In my book I explain how hard it is to make your own tech packs and recommend that you hire experts like Nadia. She offers technical apparel design services in New York that will save you a lot of headache down the road when you start working with factories in Vietnam.
Start with Tech Packs
Engineer your MOQs
Choose your QC Levels
Look Up Import Tax
Calculate Shipping Costs
Let's connect on social media