Apparel Tech Pack Freelancer in San Francisco
Carla Louise Stout is a womenswear fashion designer in San Francisco
that can make tech packs for you. She specializes in ladies fashion with a focus on sustainable and circular innovation. She has 15 years of experience in the fashion industry working for established brands like Topshop and Mavi Jeans. Carla has a diverse background and a great deal of understanding of what it takes to create tech packs for womenswear. Her designs have been published in magazines like Vogue and Elle. If you need a womenswear fashion designer in San Francisco who can make your tech packs, then
contact Carla.
Follow Carla on IG: @carlalouisedesign
Her approach to the design process brings together brand awareness, market understanding, an obsession of fashion, art, music, tech, and travel with compelling storytelling. She delivers thoughtful and cohesive concepts & collections through a process of research and development always with a focus on sustainable and circular design practices.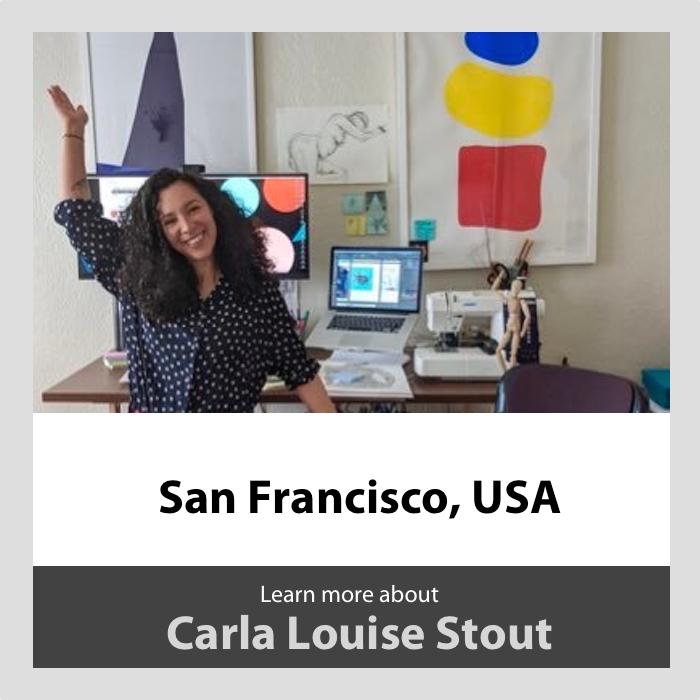 Her approach is
fuelled by an obsession with fashion, art & design, music, future tech, and circular design, she aims to deliver thoughtful and cohesive concepts & collections through a process of research and development. This is what makes her a great womenswear fashion designer in San Francisco.
Tools She uses:
• Adobe Photoshop
• Adobe Illustrator
• Adobe In Design
Her Clients Include:
Mavi Jeans
Topshop
New Look
Souq Samurai
Edited U
Tech Pack Services Carla Offers and More...
Consulting Service:

Guide to Design Processes • Sustainable + Circular practices • Vendor + Manufacture recommendations
Creative Services:

Concept Direction • Colour Direction • Trend/Mood boards • Full Collection Design • Graphic Design • Textile Repeat
Technical Services:
Technical drawings
Tech packs,
including design call outs, measurements, grade rules, construction, and more
Instruction on working with suppliers
Fit sample comments
Product development
Manufacturer sourcing guidance
Critical path planning and management
​
Check
out
h
er
tech-pack worksheet templates here.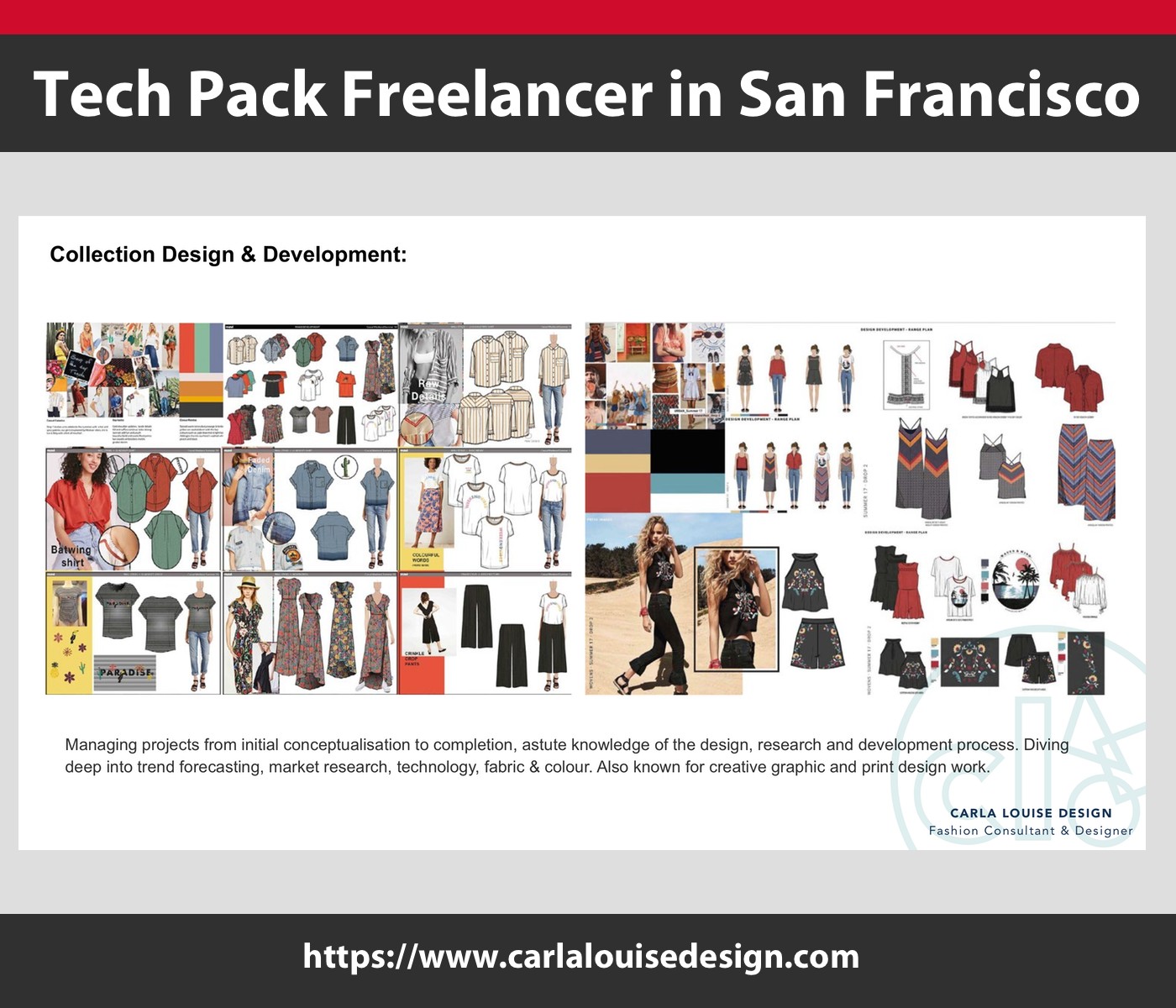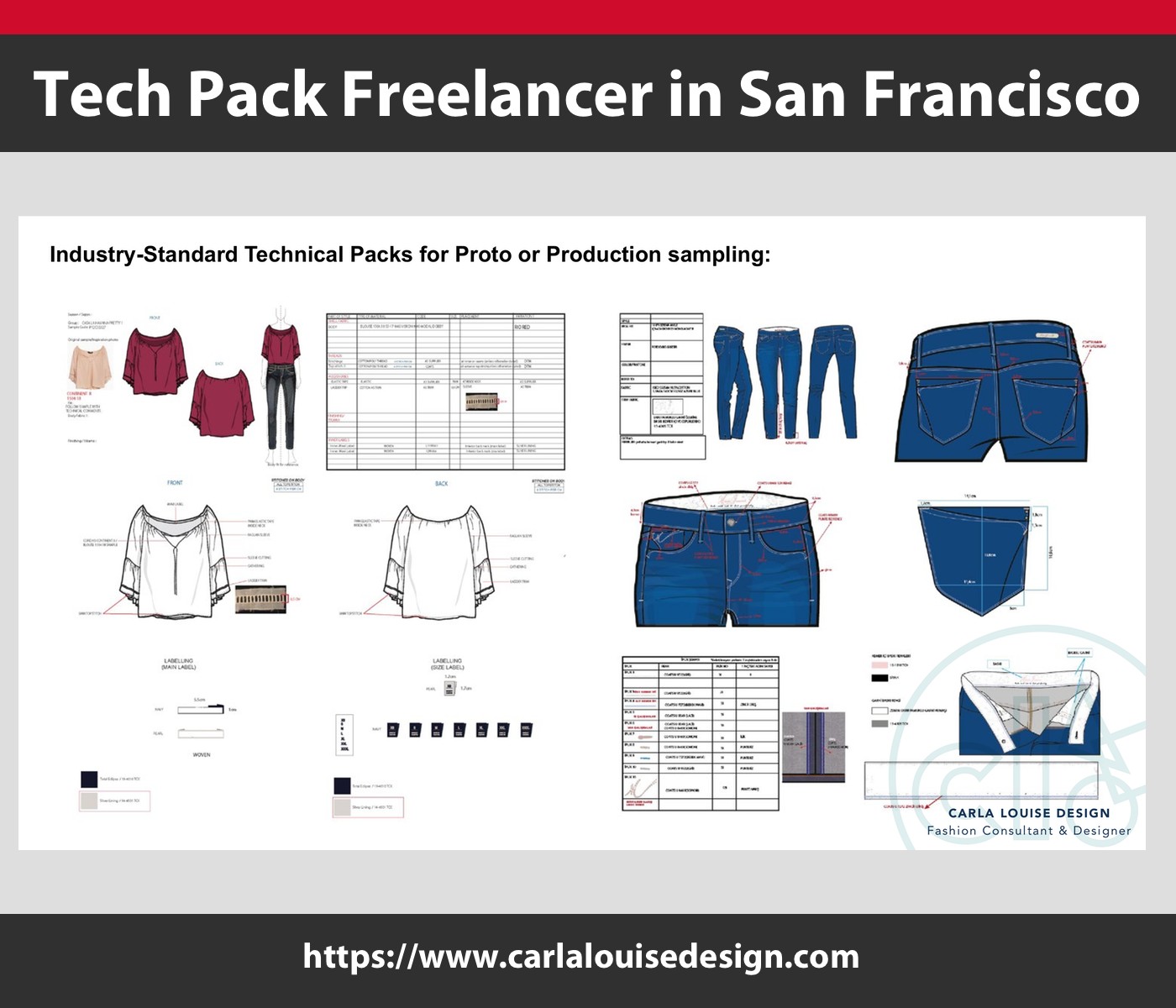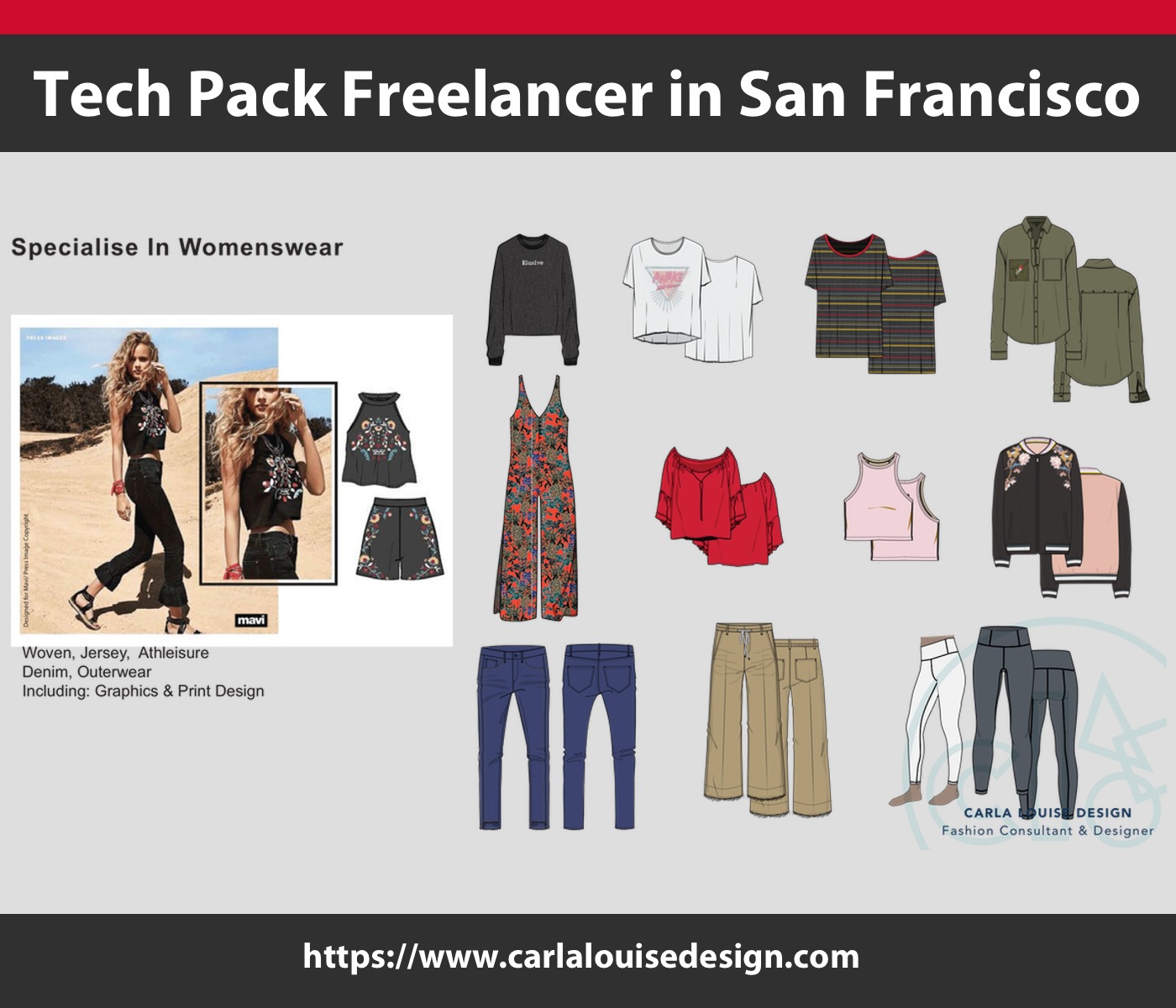 Tech pack services Carla offers and more...
Carla is an enthusiastic, decisive, and talented senior womenswear fashion designer in San Francisco with over a decade of experience. A successful designer with a quirky nature, passion for responsible manufacturing. She wrote a nice
article that compares a linear economy to a circular economy
. She supports circular economies?
"A
circular economy
aims to close the gap, creating a closed-loop system of restorative and regenerative design with the core intention of designing out waste. It does this by following the cycles of the natural ecosystem, replacing the end-of-life concept. Closing the loop is more than just recycling, it changes the way in which value is viewed, created, and preserved."
Whereas a
linear economy
is "referred to as "take, make, waste". Raw natural resources are taken, transformed into products, and disposed of, losing the value that they possess. Value is created in this economic system by producing and selling as many products as possible."
Listen to Carla on the SFD Podcast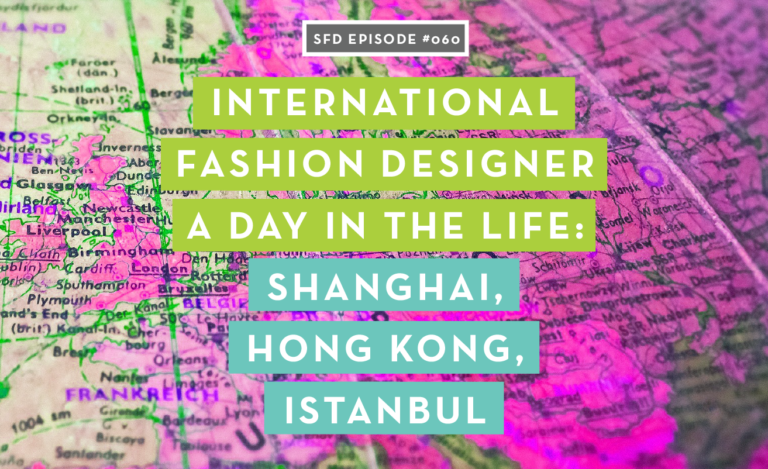 If you want to make your own tech packs then download my free ebook:
In my book I explain how hard it is to make your own tech packs and recommend that you hire experts like Carla. She is a Womenswear Fashion Designer in San Francisco that will save you a lot of headache down the road when you start working with factories in Vietnam.
Start with Tech Packs
Engineer your MOQs
Choose your QC Levels
Look Up Import Tax
Calculate Shipping Costs
Let's connect on social media