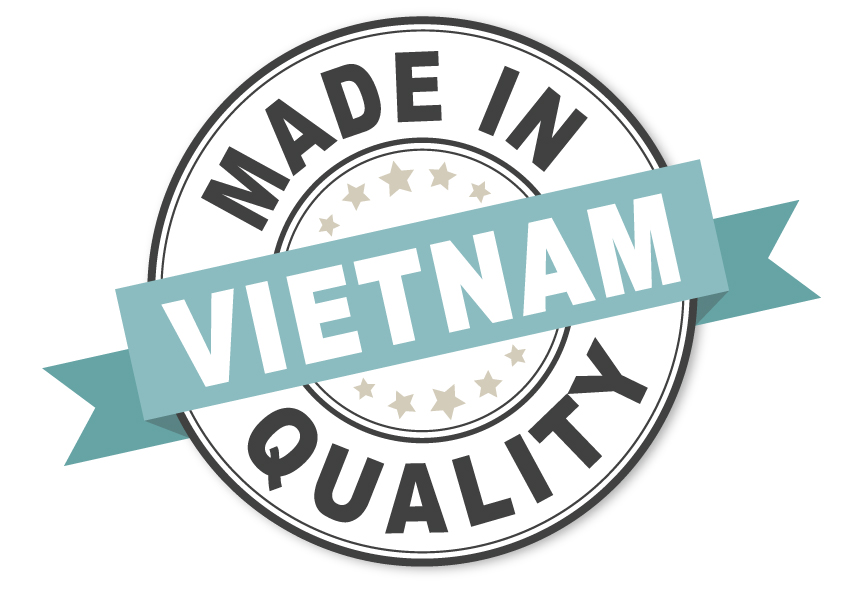 How Can I Serve You in Vietnam?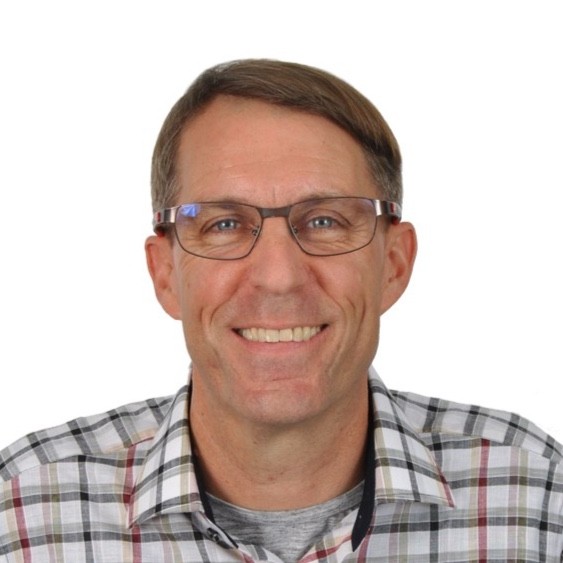 Chris Walker
Ho Chi Minh City
Vietnam

The least fun and most scary part of how to write a garment business plan is to project your expenses. If you can summon up the courage, it is a great place to start because the rest of your business model needs to support covering your expenses. If you know your expenses then you can project your sales targets which then dictates production, marketing and sales targets.
Let's talk about how to write a garment business plan starting with predicting your expenses and whether or not to borrow money. Finally we will talk about inventory management.
Predicting Your Expenses
Getting Financing/Borrowing Money
Inventory Management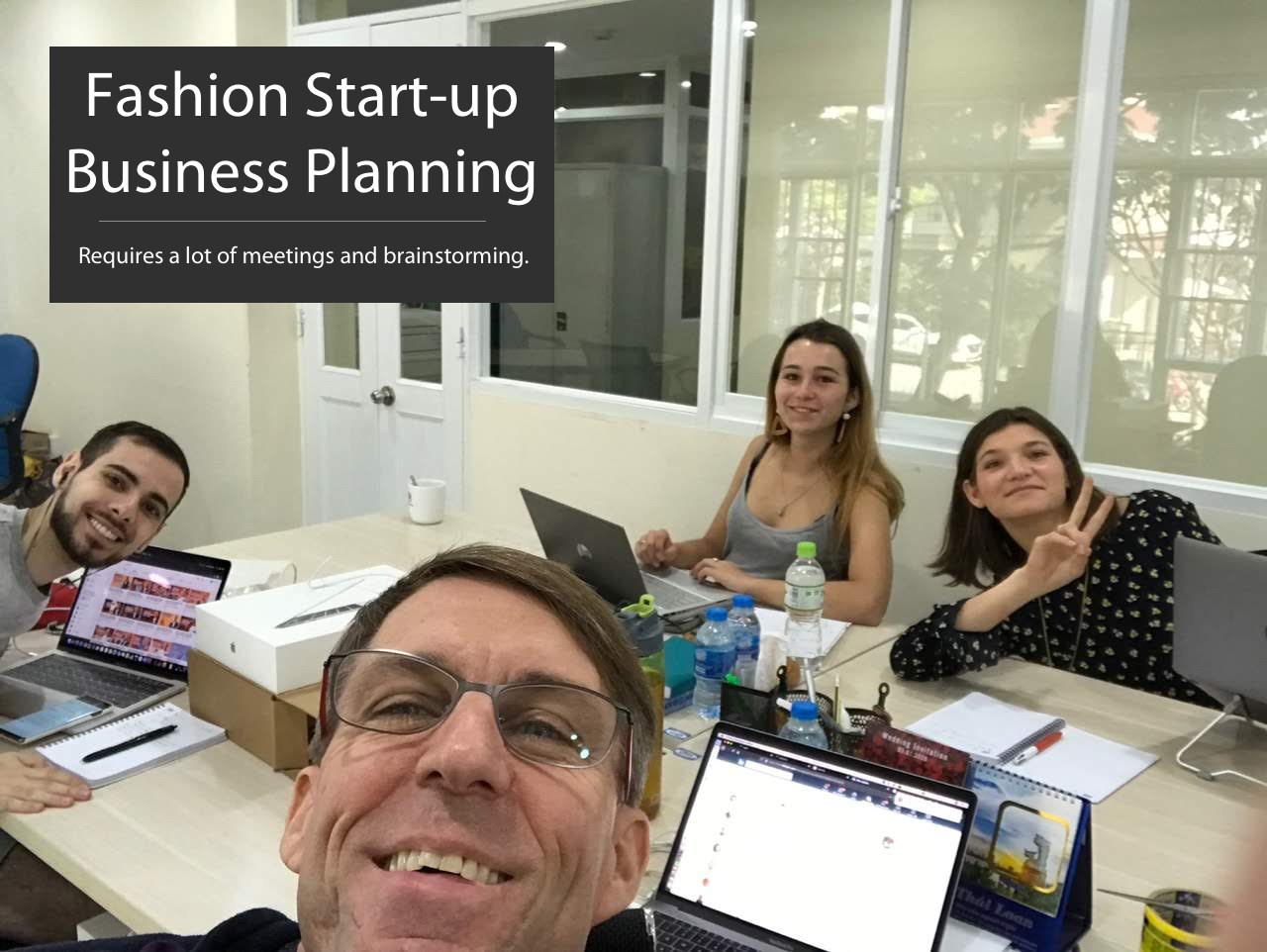 When writing a business plan we can only guess what our income and expenses will be. In fact the whole exercise of writing a business plan is theoretical. We will be considering many different income and expense scenarios. We will talk about borrowing money from banks and yourself. Get ready to get some good tips on how to write a garment business plan.

A business has money coming in and money going out. Money going out is referred to as expenses. The question is, what will your expenses be and will you generate enough income to pay for the expenses? If no, then you are losing money and losing the game. Today, to understand how to write a garment business plan, we are talking about how to list out your fashion start up expenses.

Fashion startups need to predict their expenses before predicting their sales revenue. When you know your expenses then you know where your sales revenue needs to be. The first priority when financial planning for a fashion startup is to list out all their expenses. This is how to write a garment business plan well.
There are three groups of expenses: direct cost, personnel and expenses.


Direct costs can also be described as manufacturing costs. Direct costs are also known as cost of goods sold. There are two types of direct costs: raw materials and services. For example fashion brands need raw materials like fabric, trim, and accessories. Trims are things like care labels, buttons, zippers etc. Accessories are things like poly bags, hang tags and carton boxes. Fashion brands also need manufacturing services, the obvious one being sewing but there are others like tech pack services, sample making, costs to visit suppliers, costs of shipping samples and cost of shipping finished products to your warehouse. Generally speaking, direct costs are all expenses related to manufacturing. Know this when learning how to write a garment business plan.

Personnel expenses are also known as your human resources expenses. A fashion brand will eventually need a CEO, accountant, production manager, fashion designer/merchandiser, marketing staff and sales staff. Do you want to know more about how to write a garment business plan?

The last group is called expenses and refers to all other expenses not related to manufacturing or personnel. There are two groups of expenses, fixed expenses and variable expenses. Fixed expenses are things like office rental, internet and software subscriptions. Variable expenses include things like marketing campaigns, trade shows and staff parties.

Chris and I used Live Plan to list out all my expenses. Live plan is an online business plan writing tool that has a great integrated spreadsheet for listing out all your expenses. There are three separate spreadsheets, direct cost, personnel and expenses. Even if you don't have any accounting or finance experience, LivePlan teaches you how to list out your expenses. Live Plan teaches us how to write a garment business plan.

When I listed out my direct cost, personnel cost and expenses I discovered many hidden expenses. First, in direct cost I didn't think about the cost of quality control which is on average 300$ per man day. Quality control is a must.

Then, in the personnel cost I realized that salespeople are very expensive. On average their salaries are around $4000 per month. So, I chose to do my sales alone and as soon as the company has enough capital I will hire a salesperson.

Finally, in other expenses I learned that in order to obtain a bank loan to start a business, I must deposit 20% of the loan. For example if I want to borrow $100,000 to get through the first year I have to first deposit $20,000. All this analysis helped me as I learned how to write a garment business plan.
Read -> Learn -> Then contact the factory.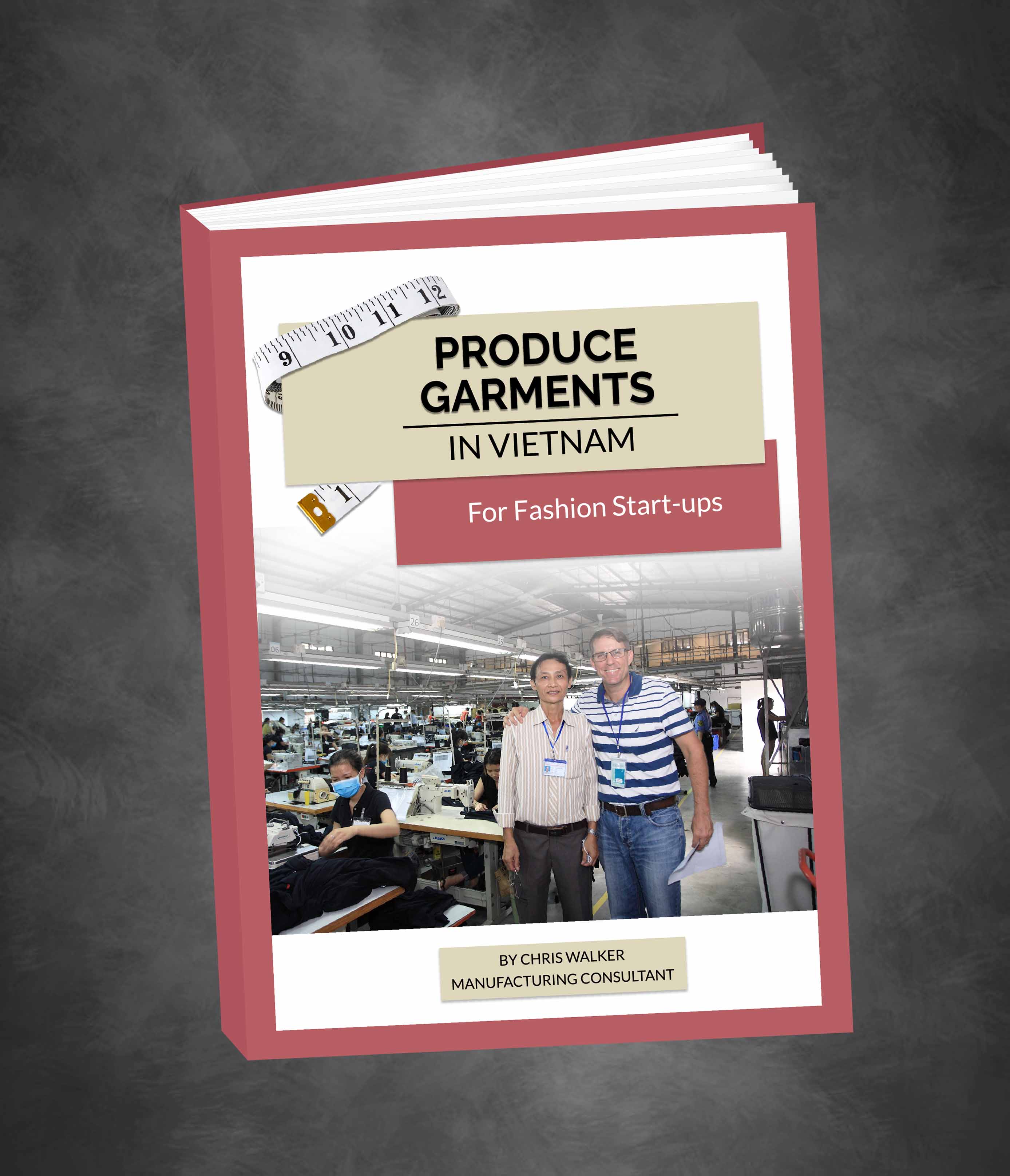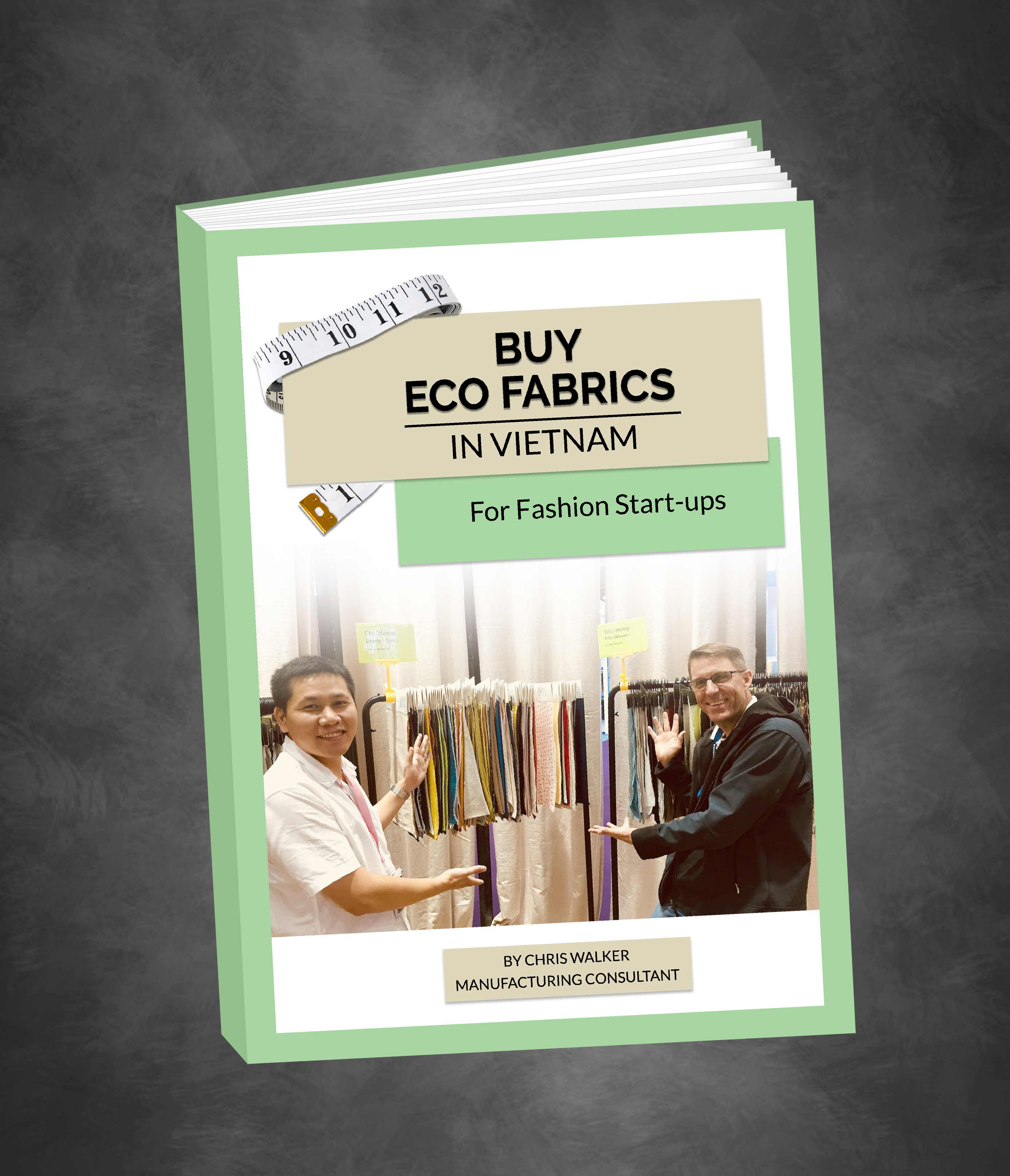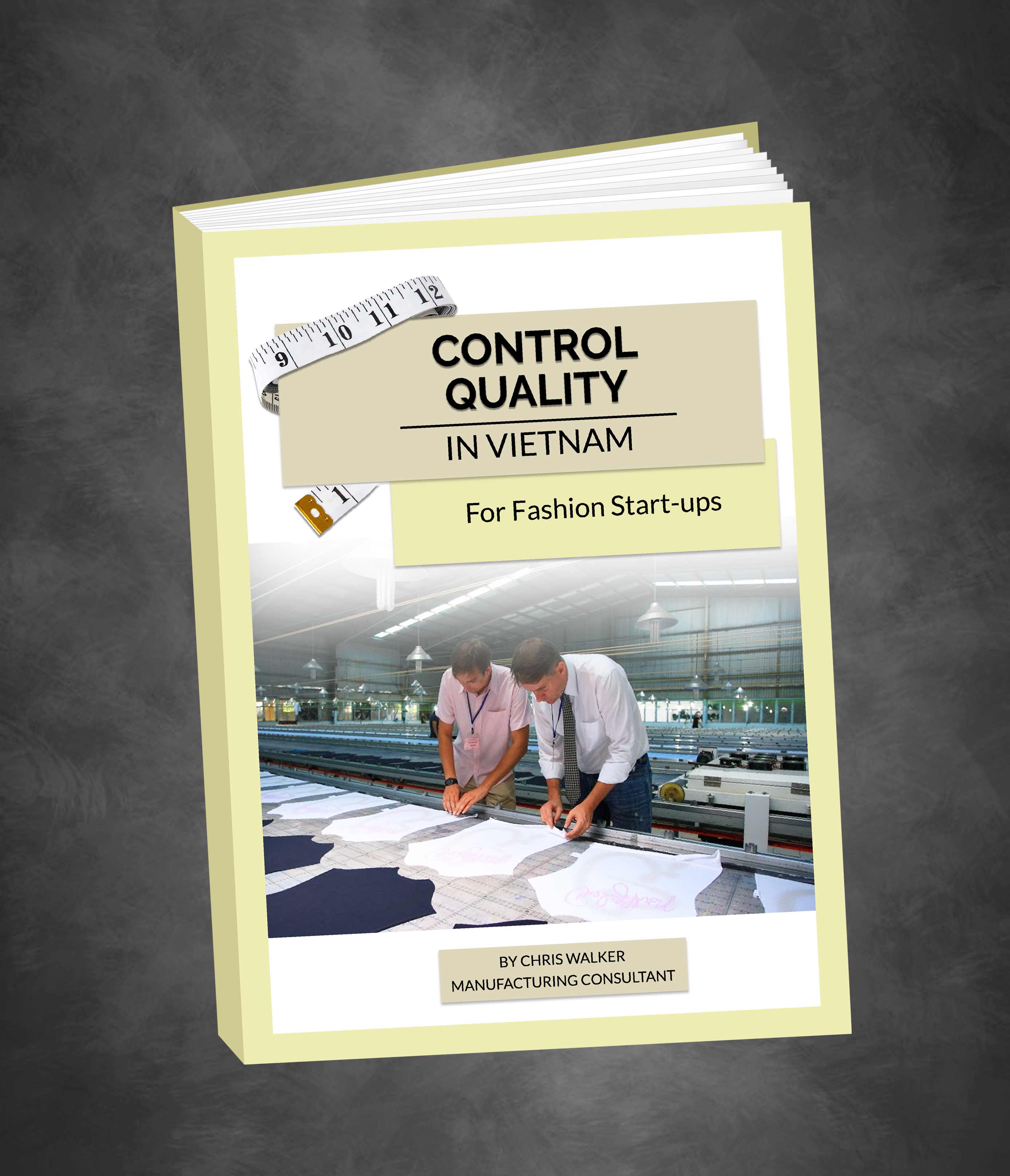 I wrote these books during my first few years
working in the Vietnam garment industry. I teach you basic knowledge and insider tips that will help you work directly with factories in Vietnam.
If you are just starting out then I recommend you read my books before contacting factories.
For example, it is critical to know basic things like what is the difference between woven and knit fabric; what is different about viscose, rayon, tencel, modal and hemp; and what is the Acceptable Quality Level system?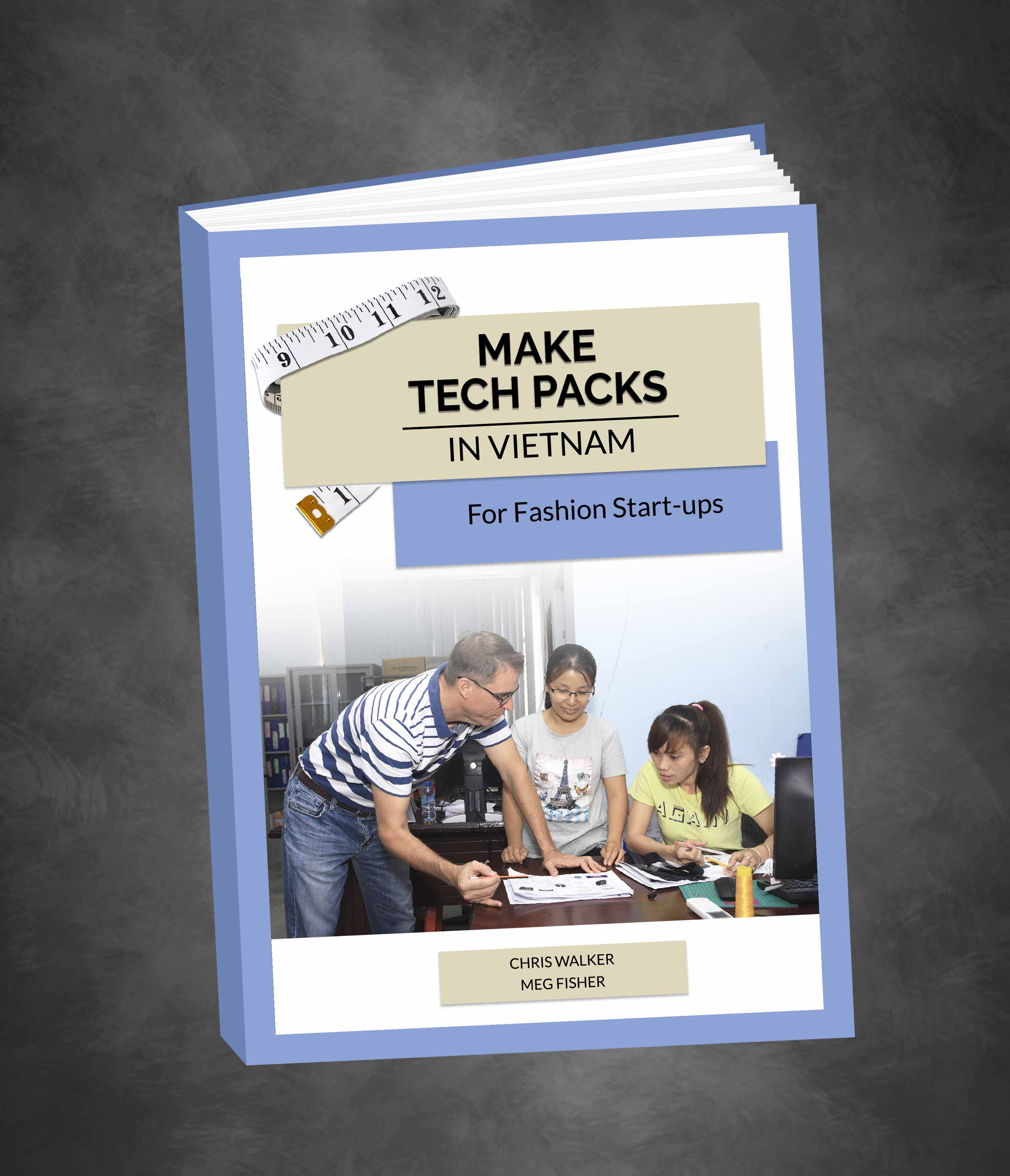 List out your fashion start up expenses.


If you are a fashion start-up that needs help writing your business plan and you want to produce your garments in Vietnam then contact me because writing business plans and producing apparel in Vietnam is my passion and specialty. Check out the contact links in the show notes or contact me via google search.
Think like you are borrowing from yourself.
If you are using your own money then think of it as if you are borrowing from yourself. When discussing how to write a garment business plan, Amaia and I discussed borrowing her own money vs borrowing money from other people. She was not in the mindset to pay herself interest like she would have to pay a bank. Why not? Just because it is your own money does not mean you have the right to invest it with no benefit. Ok you can throw money down the drain but is that smart. No. Think of yourself as an investor that is investing in you and you MUST pay yourself back the principle and interest!

Amaia's comments were, "I had two options. Borrow money or use my own. Chris explained that borrowing my own money was the same as borrowing from someone else. In both cases failure was not an option. In both cases I needed to pay back the principal and interest. Now I am scared I will not be able to be successful and generate enough profit to pay myself back so I am thinking twice."
If I borrow from myself then I must pay myself interest.

I wanted to see what the loan and interest payments would look like so I used financing section of Live Plan and added a loan for 30K. The 30K was my own money. I put the percent interest at 10% and Live Plan calculated the interest payments for me. Then I changed the interest to 0% and added myself as a payroll expense with the amount equal to the 10% interest on my loan. This way I made sure that I paid myself first within my business plan based on the amount of money I was investing.

Paying myself from the beginning is scary because if I don't make a profit during the first month, not only am I not getting paid for all my hard work but I am in debt. My business is upside down. The key is to design a business that is profitable from month 1. Last thing you want is to live without income or owe other people money. I know it is not easy to do and many businesses borrow money. My point is to make it your goal, pay yourself first and borrow as little as possible.

So, figure out how much you need to pay your bills, figure out what your business expenses will be and then predict the sales targets you need to breakeven. If the numbers don't work out then stop.

Borrowing money makes sense if the money works for you from day 1. If you borrow money and you don't earn a profit from day 1 with that money then be very careful. It's super critical to plan ahead as much as you can. If you borrow money, it's even more critical to pay attention to what's happening day by day. Follow your expenses. Keep that in mind when you learn how to write a garment business plan.

If you say, it's my money, and I can afford to lose it, then you don't have to worry. There's less pressure because you're the one who's losing your money. You're just going to feel embarrassed because you gambled your money and you lost. For investors and banks, losing is not an option. And so if you choose to take money from investors, you have to make sure that you're going to win the game because you are playing with other people's money. So all the more reason to write your business plan and use a software like Life Plan that can very easily help you see the numbers and see your liabilities. The loan is a liability.
What is the best warehousing plan for fashion start-ups? Do they need one? Absolutely yes, they need one. Basically there are three options. They can ask the factory to keep the inventory. They can ship their inventory into a fulfillment center near their target market or they can ship their inventory to their garage.
Before they start production, the brand should study all three warehousing options and figure out which one makes the most business sense. Live Plan helped Amaia analyze each of her warehousing scenarios.
Here is what Amaia had to say about warehousing, "Live Plan helped me analyze the costs of three different warehousing scenarios. In fact you can create up to seven different scenarios. I created three different scenarios which allowed me to test my different ideas and make the best decision. I would be producing in Vietnam and selling in France. My three options were to warehouse in Vietnam, warehouse in Amazon France or warehouse in my garage in France. I chose to warehouse in my garage because it's too expensive to drop ship from Vietnam to France. The shipping costs are the same if I ship to Amazon or my garage. Amazon's fulfillment fees are too high. Since my quantities are too small to begin with, I will manage the warehouse and inventory myself. Thanks to Live Plan, I was able to see the costs clear for each different warehousing option and make a final choice with confidence.
Once fashion start-ups get their goods into the warehouse, keeping track of inventory is a book keeping exercise. They can use
inventory management software
, excel or pencil and paper. In the beginning fashion start-ups will keep track of inventory themselves until they can afford to hire a warehouse management team. If they are using a fulfillment service it's just a matter of paying the bill. When they generate enough profit they can afford fulfillment services.
Start with Tech Packs
Engineer your MOQs
Choose your QC Levels
Look Up Import Tax
Calculate Shipping Costs
Let's connect on social media